Car Leasing Terms for Dummies
Car leasing can be tricky and cost you more if you do not know what the terms imply
July 28, 2016

Posted by

bestcarleasedeals
Comments Off

on Car Leasing Terms for Dummies
Car leasing can be tricky and cost you more if you do not know what the terms imply and what to look for on a leasing contract. Here you will find valuable information that could save you money and you will have a better understanding of what your leasing contract is saying.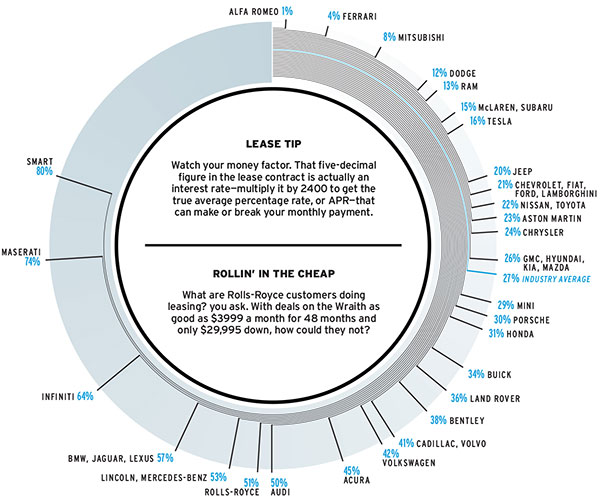 First of all, you need to know what car leasing is. Although car leasing has a similar aspect to renting and buying it is not either.
Buying a car
When buying a car, you pay the full value price, are liable for repairs and will own the car once you pay your final car payment.
Leasing a car
When leasing a car you have a selection and your choice will impact the price. You will be paying a set monthly amount that rarely has anything to do with the value of the car and is usually high. Car leasing payments are calculated on the depreciation value of the vehicle for the period of your contract. Thus, it is usually quite low. You will have little to non-repair cost and can drive a new car every couple of years.
Sound great, right? So, what is the down-side?
If you fully understand the terms of your car leasing agreement and are aware of what is expected from you during your leasing period, there is no down-side!
Car leasing is not financed by a car dealer but is done through a bank, finance department of a car manufacturer or a leasing company. When you apply for a car through a dealer, the dealer is actually selling the car to the leasing or financing company. You are the actually leasing the car from the leasing company or financial institute. This also gives you some leverage and allows you to negotiate on the price.
Leasing Terms
Without a clear understanding of the terms used in a car leasing contract, you may be paying more than is required. Some car dealers love the fact that people are unaware of what is needed and what gets added and uses this to load the price. So, let's have a look at some of the basic terms used!
Acquisition Fees – Not all car leasing contracts have this fee and it is a non-negotiable on if it is included. Many times this fee can be included in the Capitalized Cost. It is a fee added to cover setting up the leasing agreement, almost like contract fees. Usually, this amount ranges from $400 to $750.
Capitalized Cost – This is the total price you will be paying and your monthly payments will be set according to this amount. Some dealers may try to set the Capitalized Cost to the MSRP, which stands for Manufacturer's Suggested Retail Price. This is not right, do not allow them to do this. You can and should negotiate the price. The lower the purchase price, the less you will pay monthly.
Depreciation – Depreciation is the loss of value over a period of time. Your car leasing payments will be calculated on the reduction of value in cost over the term of your lease. Usually, a car loses about 40 to 50 percent of value during the first three years. This depreciation amount is what you will be paying as you are not buying the car but leasing it for a number of years. Keep this in mind when negotiating a price.
Term – This will state the number of months or payments you will be making on the car leasing agreement. Most car leasing terms run over 12, 36 and 48 months. Nonetheless, you can go to 60 months, although, your interest will most likely go up. The shorter the car leasing term, the less interest you will be paying.
Residual – This amount is what the car will be worth after your car leasing term is done. If you subtract your depreciation amount you should end up having your residual as these two combined are the total price of the car. This amount is calculated before signing the lease and most companies make use of the ALG or Automotive Leasing Guide to calculate the amount.
Lessor – This will be the company providing the care lease.
Lessee – This will be you, the person applying for the lease.
The Money Factor – This can be very confusing but is actually simple. This indicates the interest rate on your lease and is most commonly just indicated by a simple number. It is actually quite easy to understand. If your Money Factor is say 0029, you just multiply this number with 2400 and it will give you and interest rate percentage of about 7%.
Disposition Cost / Charge – Many car leasing companies add this cost. It is normally around $250 and is said to be used for cleaning and selling cost of the car once your lease term is done.
GAP Insurance – Not all companies offer this even though it is actually quite important to have. This is an insurance that covers the cost of the car you are leasing in case it gets stolen of written off in an accident or some other way. Without this cover, you will still be liable for the outstanding cost of the car in such events. If it is not included or offered, make sure you get a GAP insurance then from an insurance company.
Adjusted Capitalized Cost – This is the final figure used to define the monthly payment amount on your lease. It is worked out by deducting the cap reduction from the cap cost. Can also be stated as Net Capitalized Cost.
Capitalized Cost Reduction – This cost is not always present on a car leasing agreement. It is only used when a down payment, rebate or trade-in is done.
Security Deposit or Guarantee – This is not commonly found on a lease but can be added. It works similar to a security deposit paid on a home when renting. It ensures that there is sufficient funds for repairs if needed when your lease ends.
Early Termination – Terminating your lease early is not recommended as it will be costly and could destroy your credit status. There are many other penalties that can also be added. So, unless you know you will be able to keep up the payments and complete the term of the lease, do not lease.
Condition of Vehicle – This should be stated in your contract and applies to the condition of the car upon its return after the leasing term. This will include damages such as paintwork, carpets, tires, cup-holders and more.
It is sometimes wise to negotiate for the lease or financing and the car separately. Just as with buying a house, having your financing beforehand can give you the upper-hand. Car leasing started out as a way for companies to obtain cars for their business needs but has become a great part of our everyday lives and many people make use of it today. Understanding the terms used for car leasing should also make it easier and safer for you.
Do Not Forget
We offer absolutely the best car lease deals in New York including 2 year leasing options for Long Island and Staten Island Acura Specials (ask us about short term car lease in your state). Prices for Brooklyn leasing might be slightly lower comparing to leasing in other areas. For some car models we are not able to show the price, it's that low. Call or chat with us for a quick quote.
We are the most reliable Brooklyn car lease company. Unbeatable prices on SUV lease. We are accredited by New York Chamber of Commerce and Better Business Bureau (BBB)
Bottom Line
We would be happy to beat competitor's auto lease quote from Plaza Auto Leasing, Legend Leasing or VIP Auto Leasing. Our prices for car leasing in Brooklyn, NYC are impossible to match. Our monthly deals and specials are often not published. We do all the negotiations including price, additional packages, even higher mileage limits with a car manufacturer for you, bypassing a dealership.
Here's a Deal
Just call us or bring a quote from a competitor including all the vehicle options and preferred packages for you brand new car. There are no hidden fees, extra costs or unexpected surprises. Honest business, transparency and trust is the key. We are not in competition with anybody but our-selves. Our goal is to beat our last performance. eAutoLease.com

We are best rated Car Leasing Company in Brooklyn, New York with exceptional 5 Star reviews across 69 directories including Google, Yelp, Facebook. See Reviews from around the web.
Did we mention No money (zero) down car lease & price Match Guarantee?
National car lease approval rates are around 70%. eAutoLease is proud to be in 90% range. How? We work directly with multiple financial institutions on your side to find the lowest possible rate on a new car lease. Not ready to commit to a 2 or 3 year lease, consider taking over the remaining term on used car lease deals, someone else's lease.